Portfolio
---
N°
01
02
03
04
05
06
07
08
09
10
11
12
TITLE
Interstice
Fieldwork
After-Hours
Museum Capsule
Futures, Times2
Classroom
Please Disturb
Privacy is dead
Stories of Self
Cyborg Poésie
Neighbourhood Play
Rosa Kim Autumn╌Winter ⒅

TYPE
Research, Writing, Editorial Design, Screenprint
Research, Digital graphics, Textile
Stationary Design, Experimental Practices
Research, Experience Design, Editorial Design, Writing
Book Design, Augmented Reality, Writing
Editorial Design, Experience Design
Textile Design, Performance
Editorial Design, Experience Design
Experience Design, Installation, Screenprint, Coding
Motion Design, Poster Design
Research, Editorial Design, Video, Writing
Art Direction, Editorial Design, Photography

---
CLIENT ︎︎︎ University Project •  TYPE ︎︎︎ Experience Design, Creative Coding, Screenprint, Research •  DATE ︎︎︎ Winter 2019–2020
---
01
Interstice
In Interstice, I talk about the idea of transitioning from a contemplation state to one of creation both as individuals and as designers of cultural realities. . . The window is a frame to look through. transparent but reflective, it beautifully highlights the importance of reconsidering our implication in the creation of the things we get to look at every day.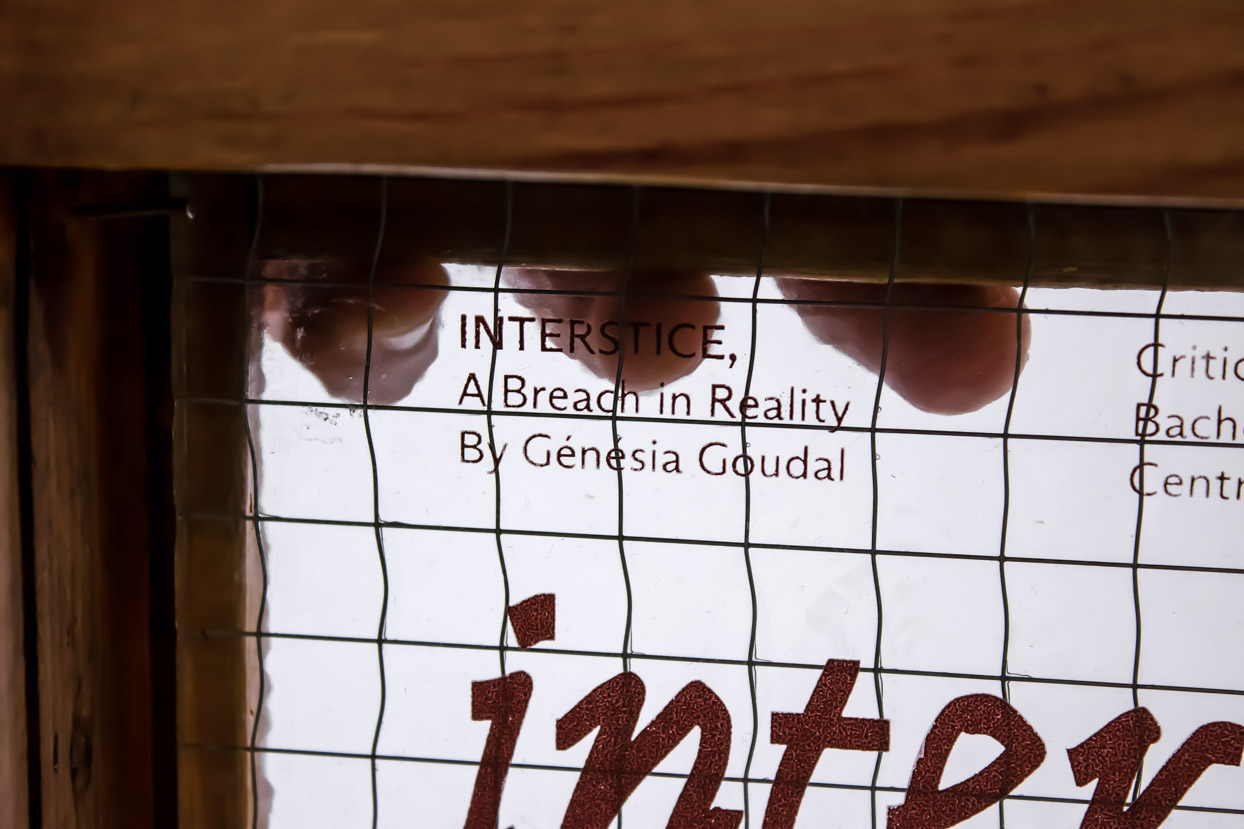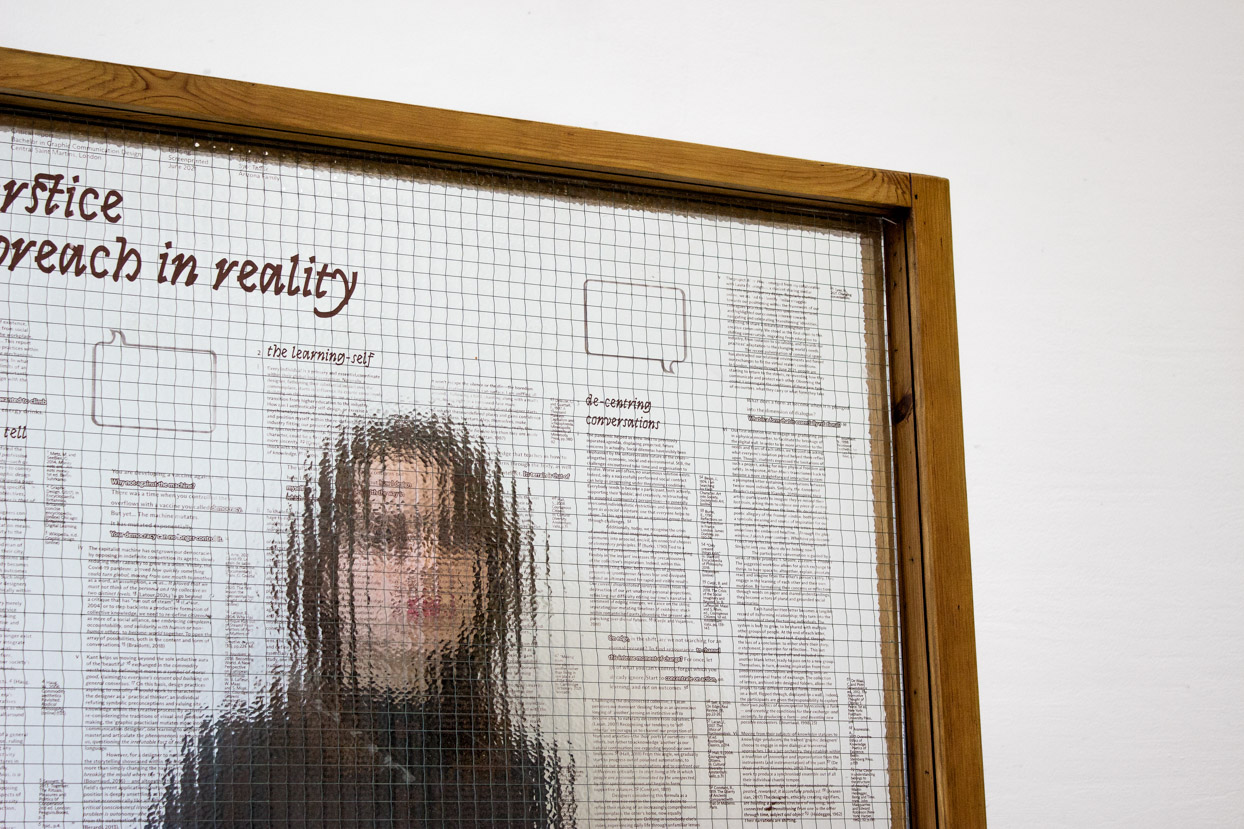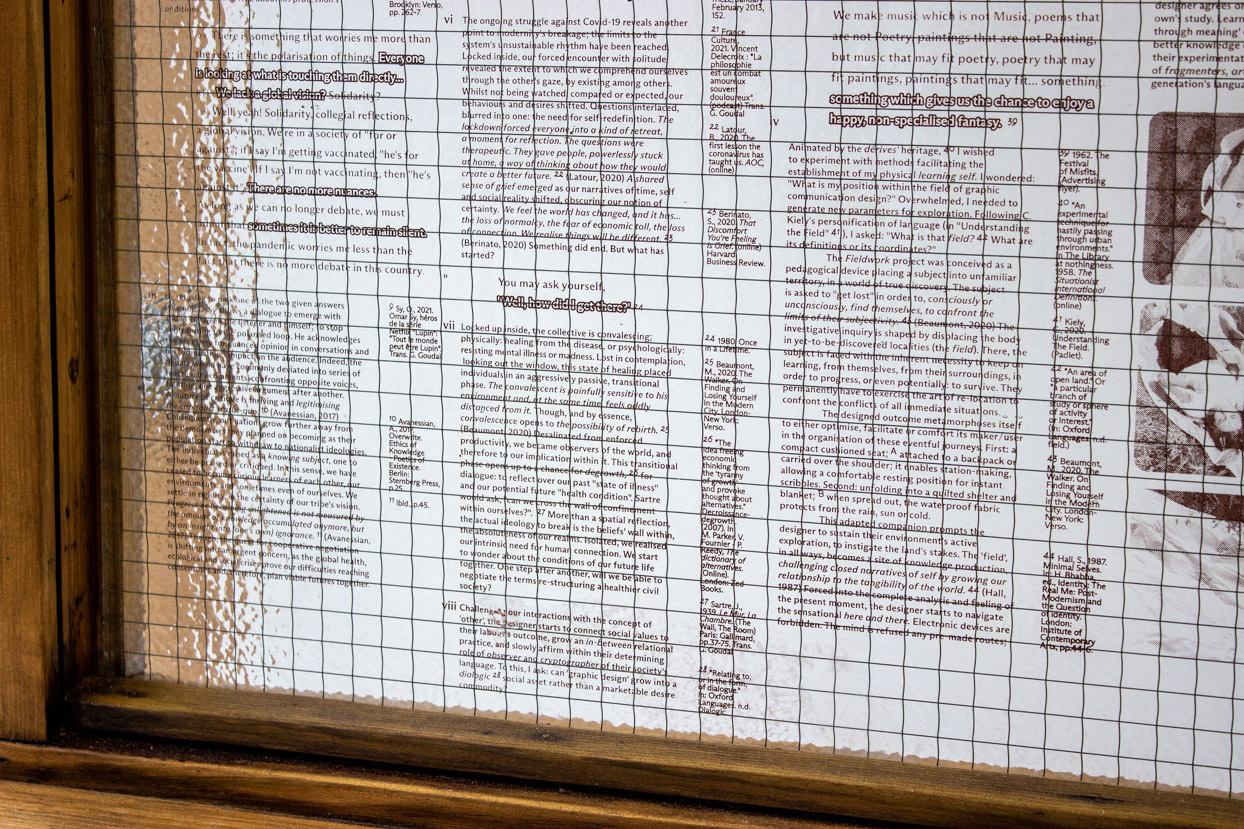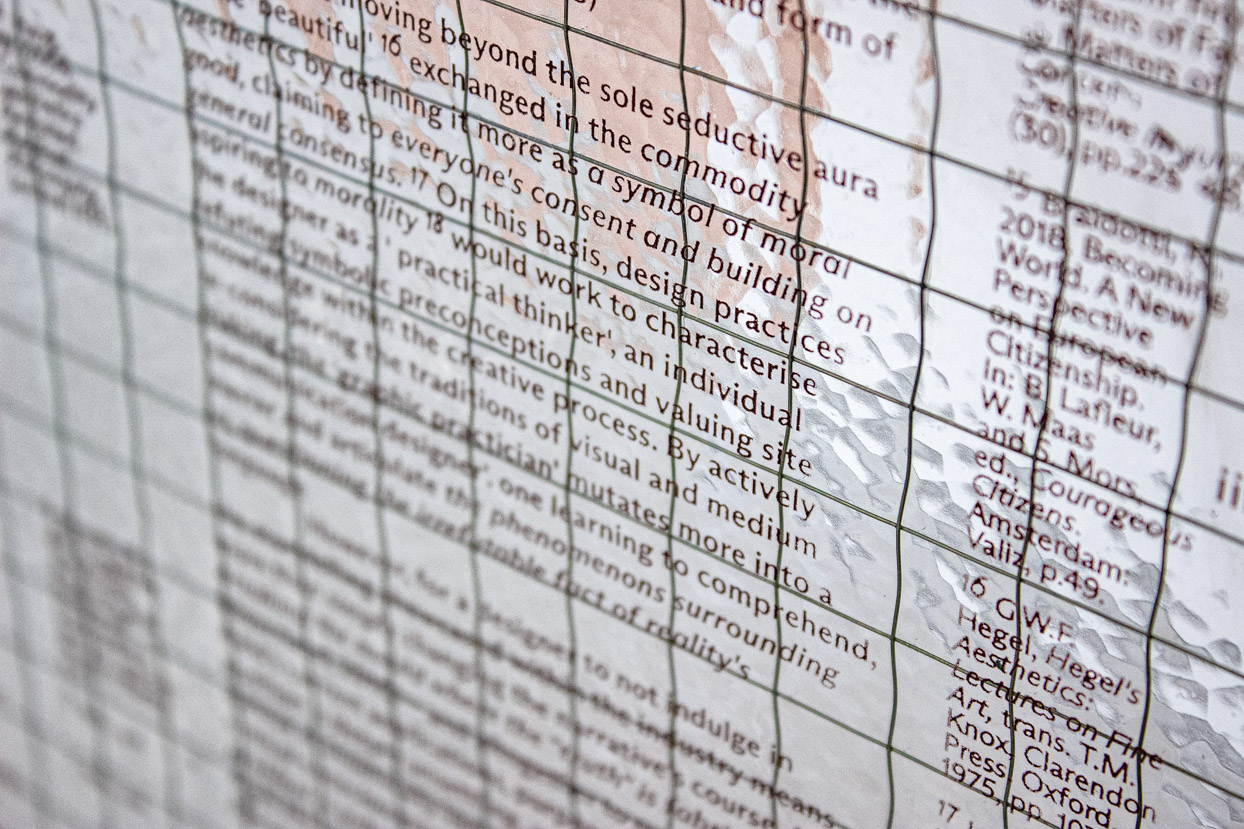 ---
CLIENT ︎︎︎ Graduation Project •  TYPE ︎︎︎ Research, Experience Design, Textile, Editorial •  DATE ︎︎︎ Spring 2021
---
02
Fieldwork
Fieldwork is a tool for reflective walking created to accompany myself on explorations of my own space and identity. . . It was designed to get lost with, to be the only thing left when cornered in dim thoughts. . . You're getting pushed into a state of confrontation with the unknown, but also one of willingness by reconnecting you to the reality of the world after a period of mental and physical isolation.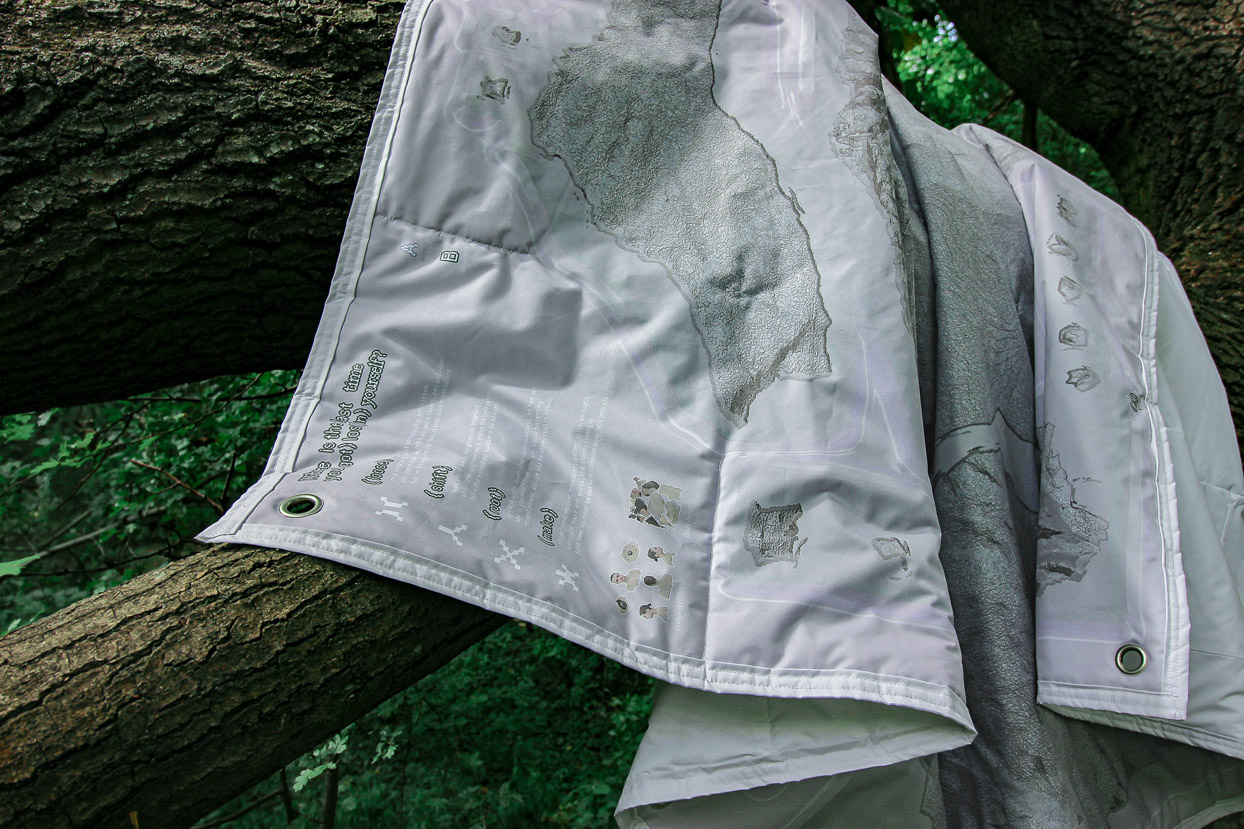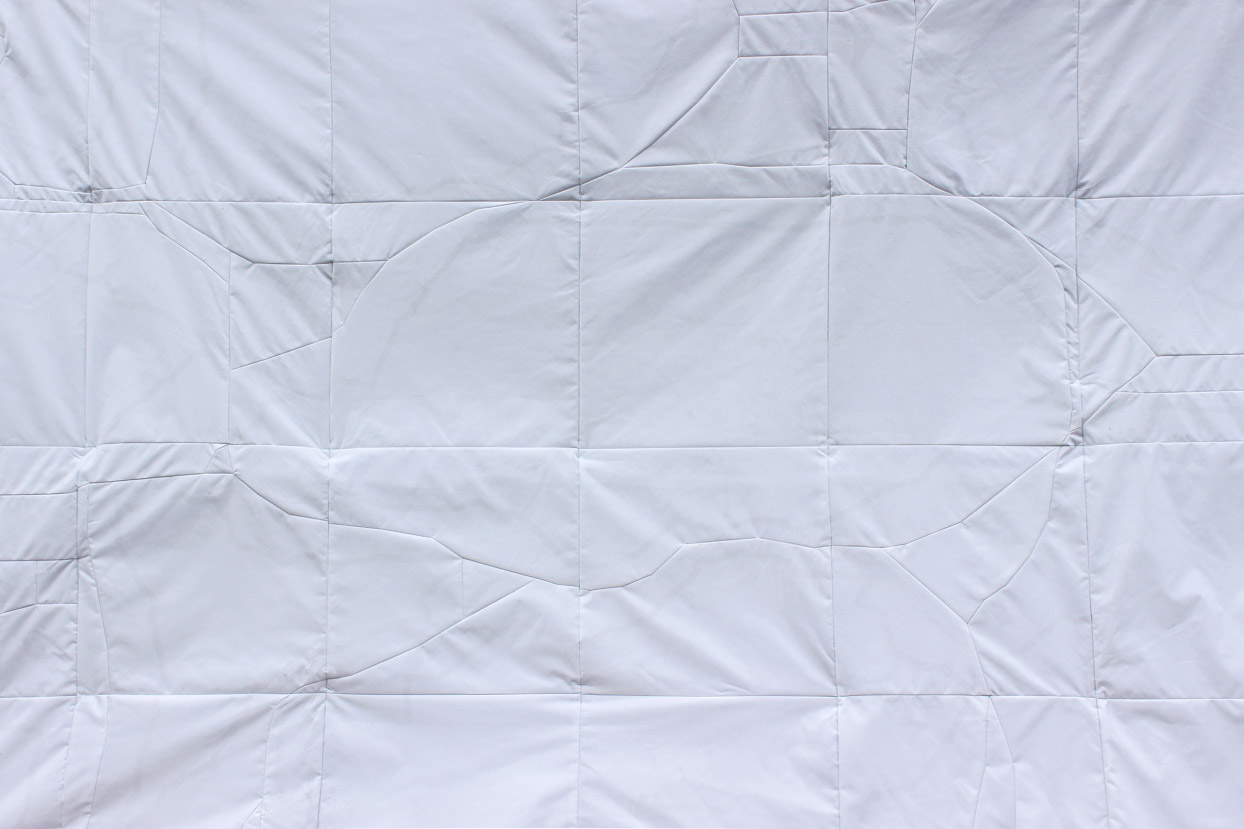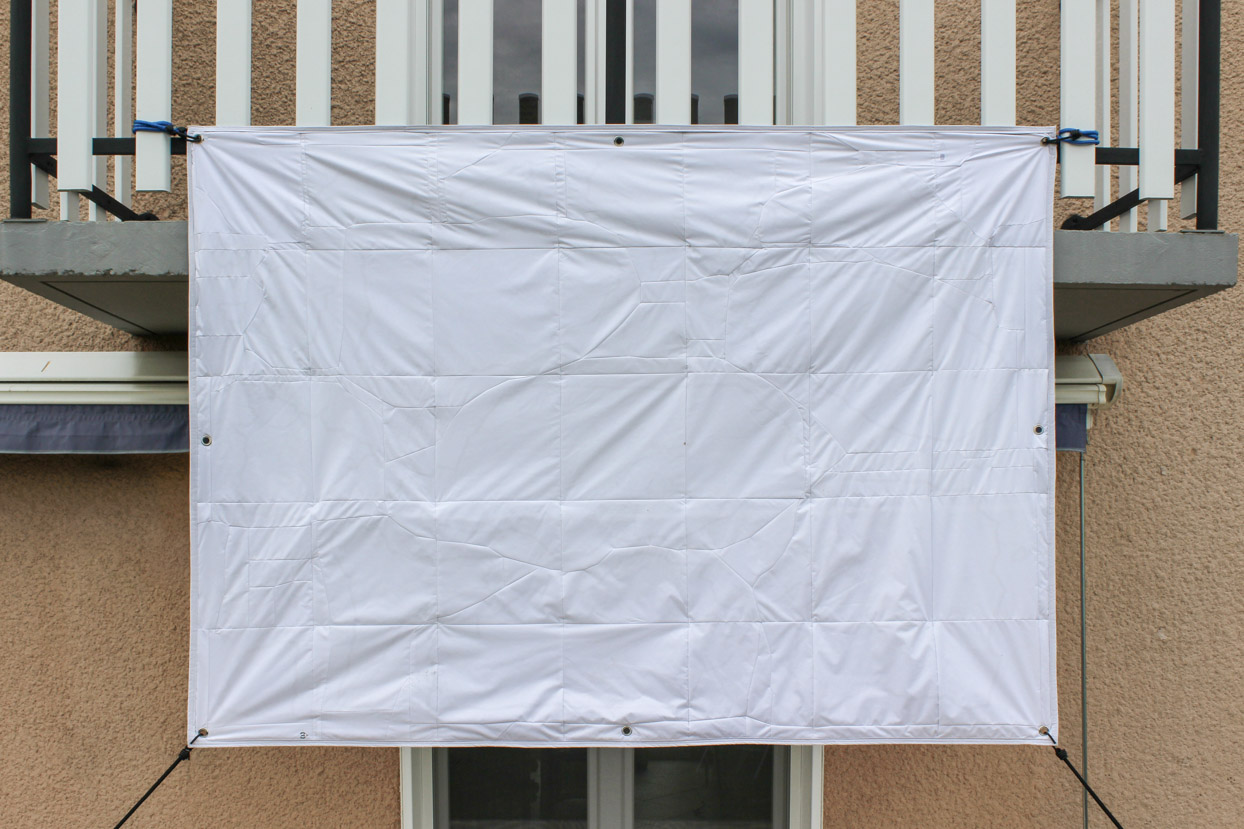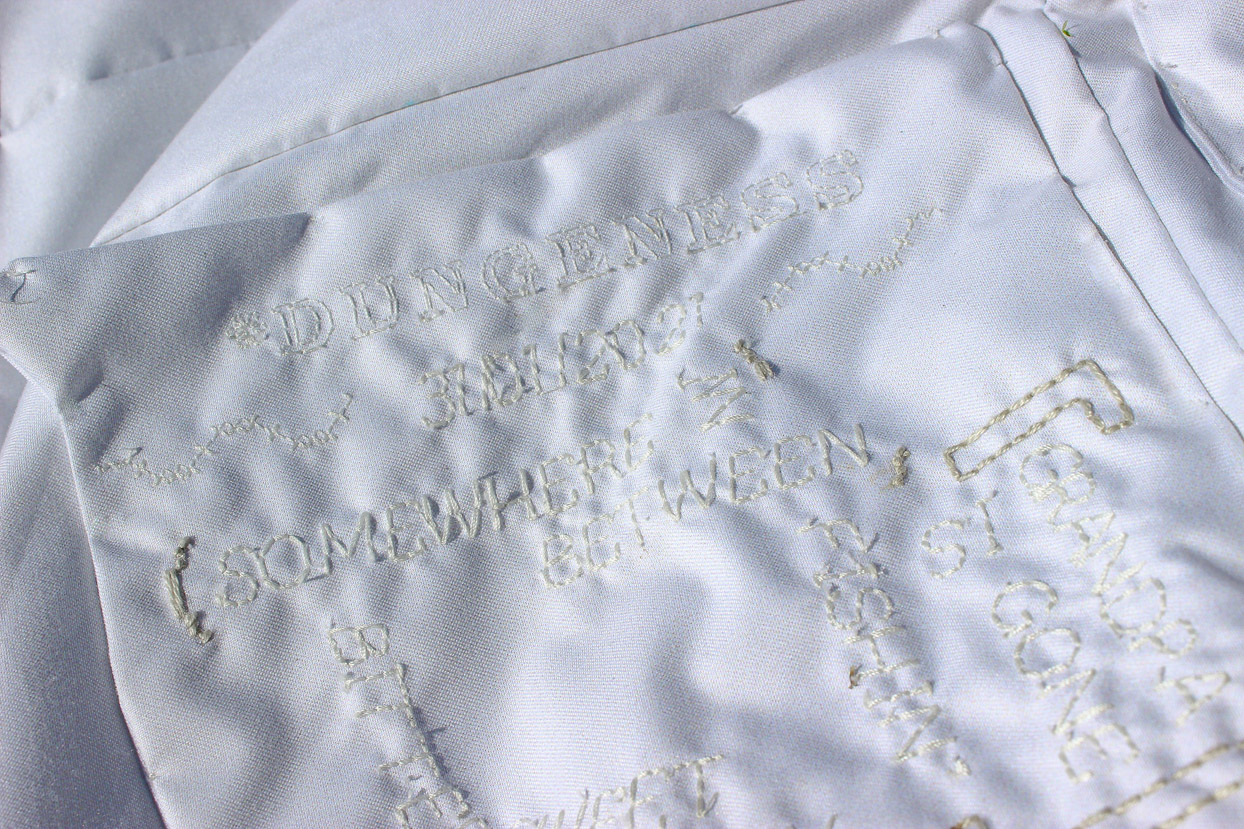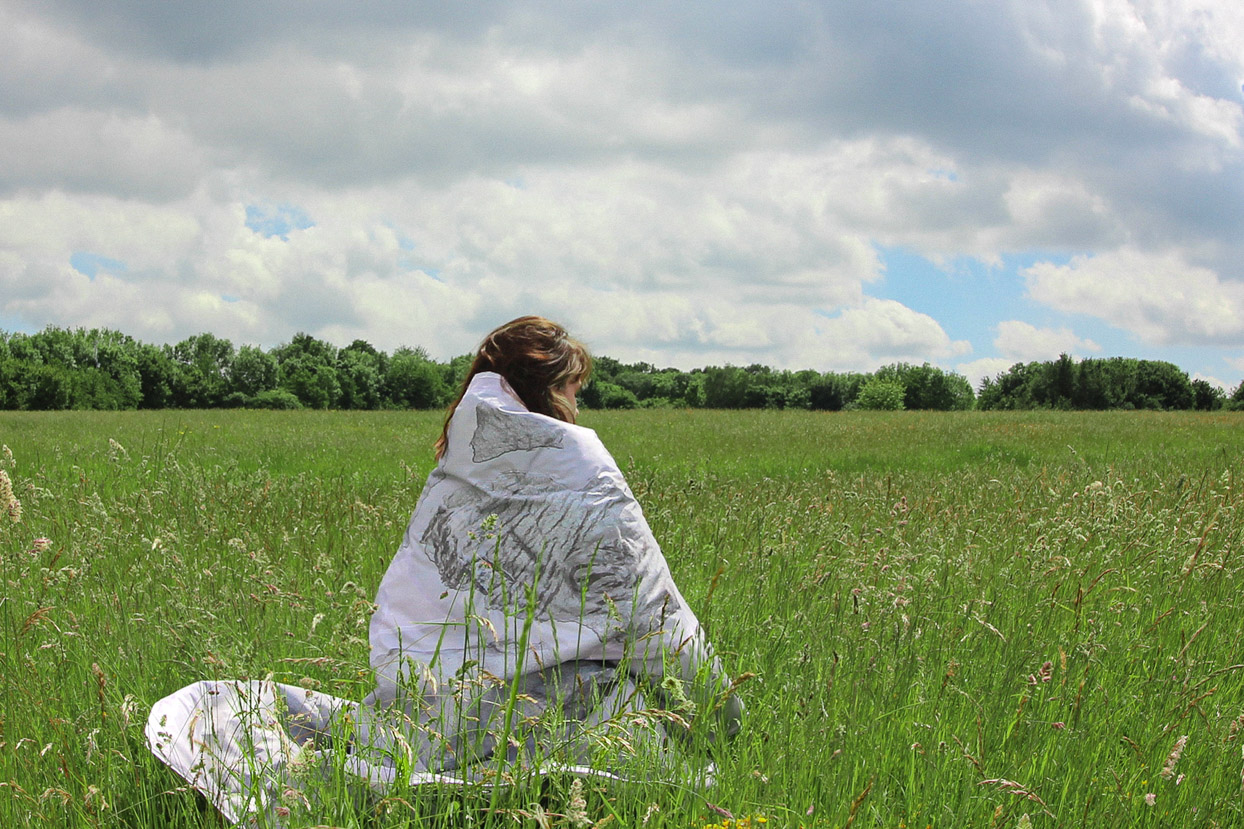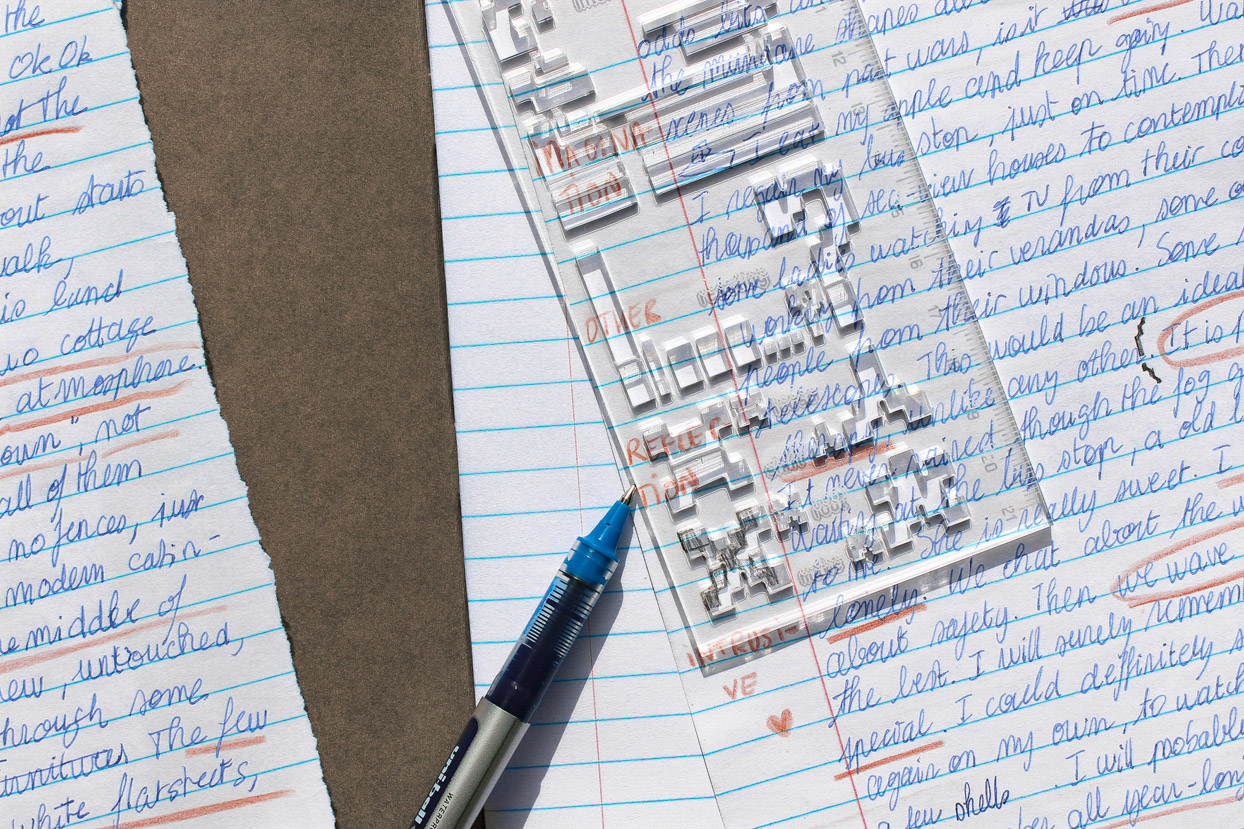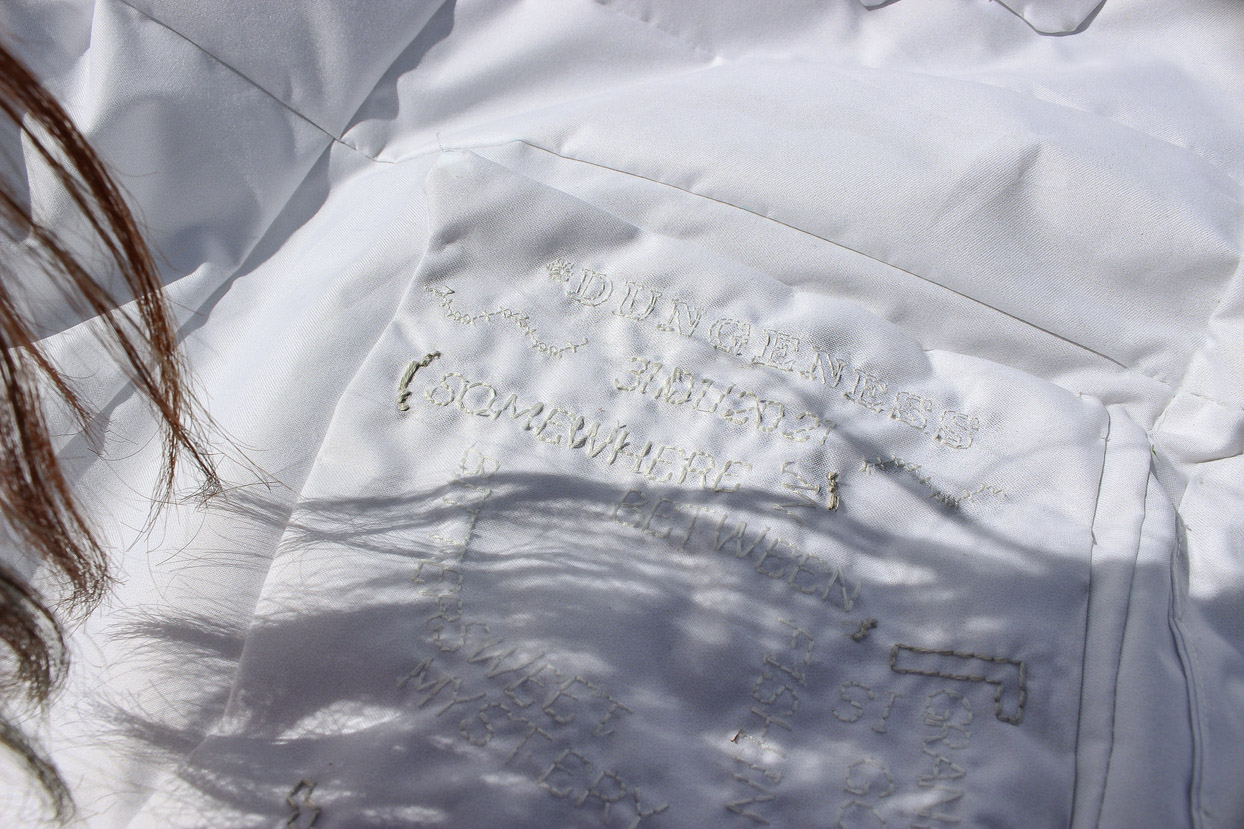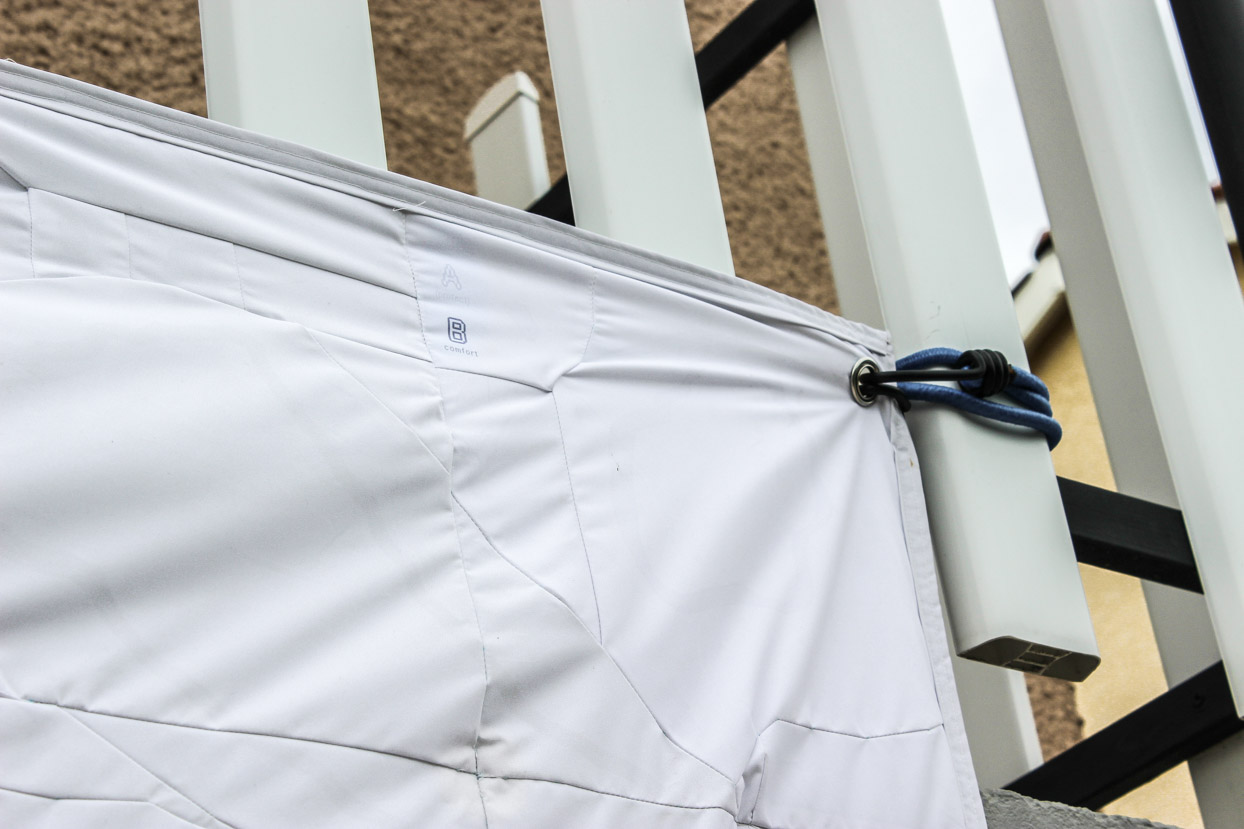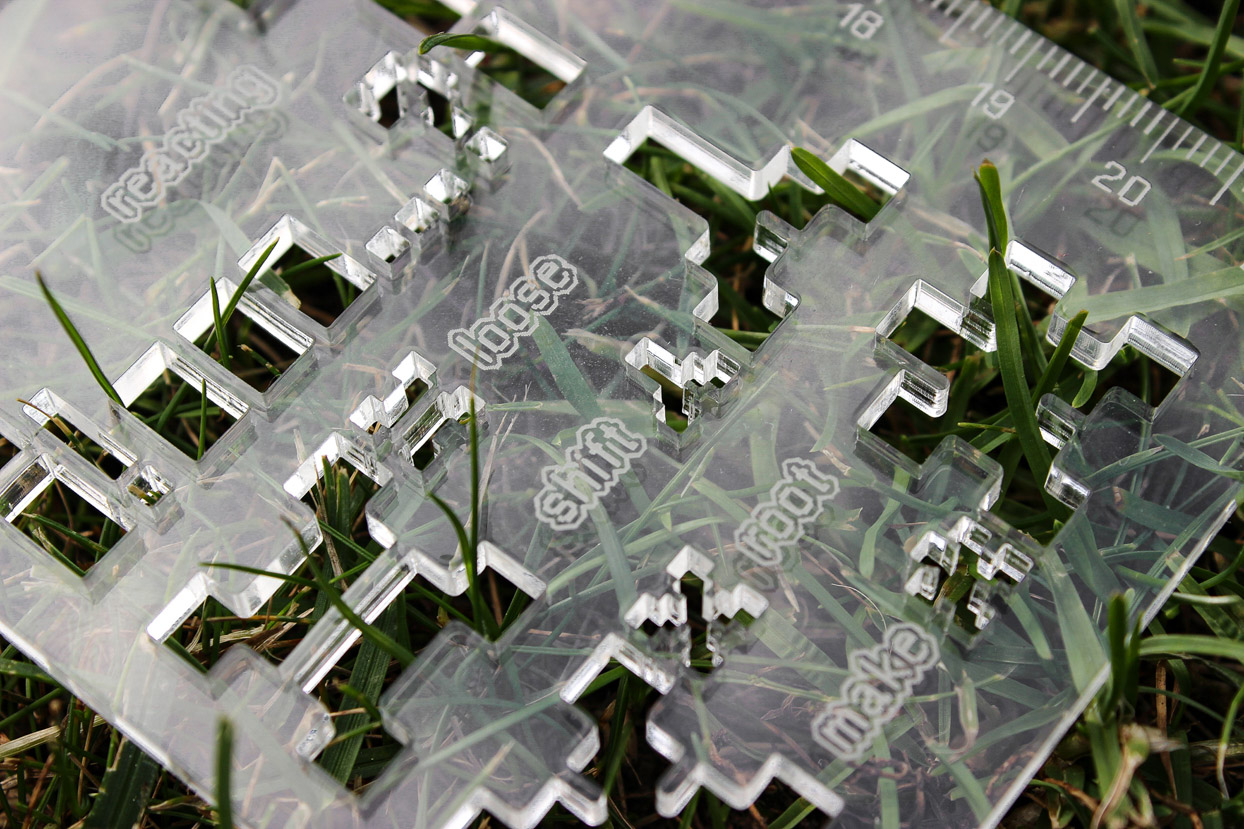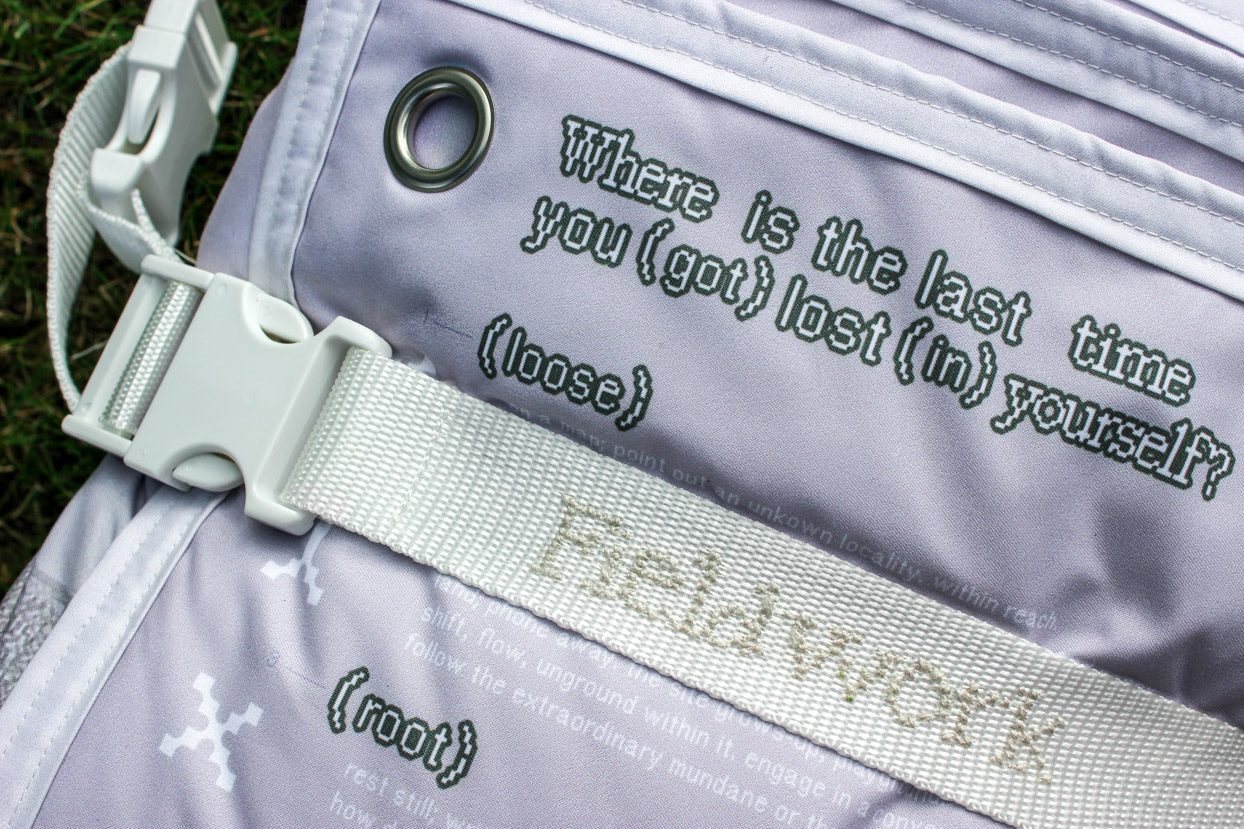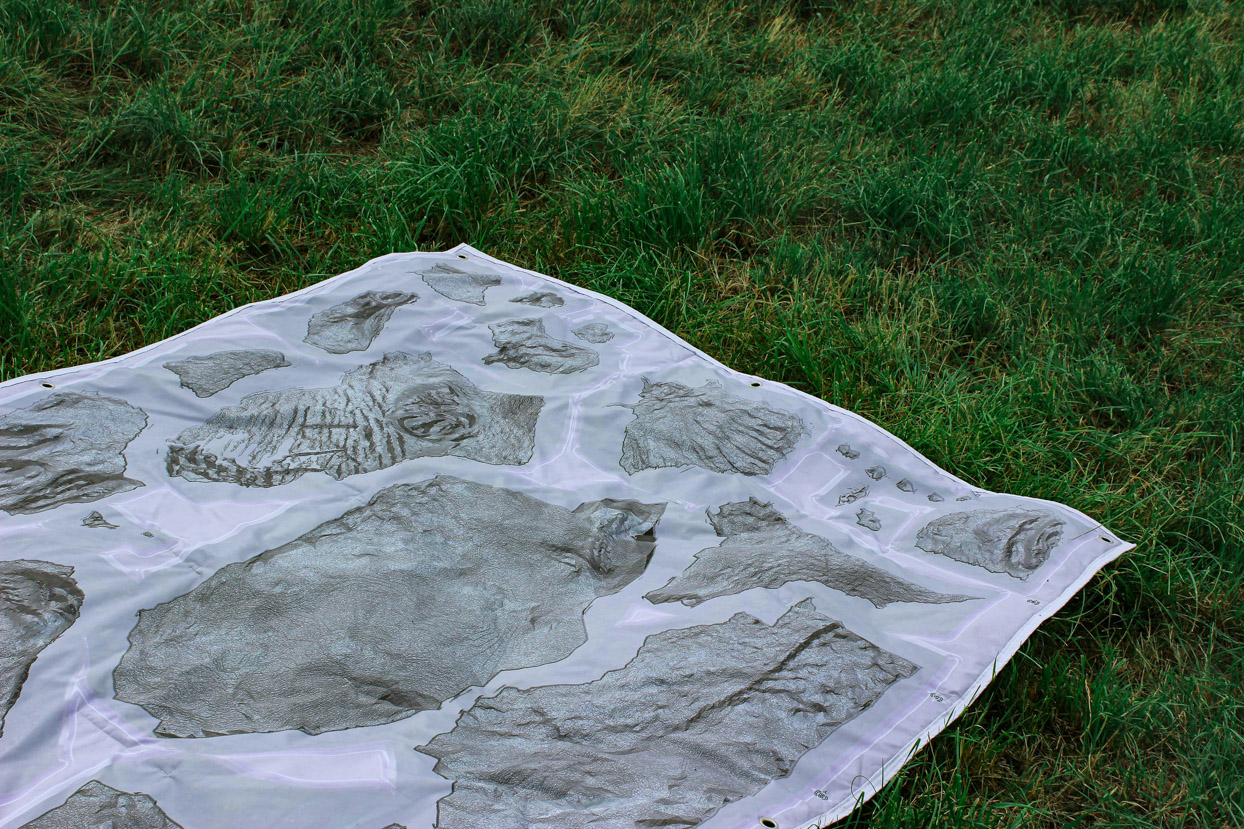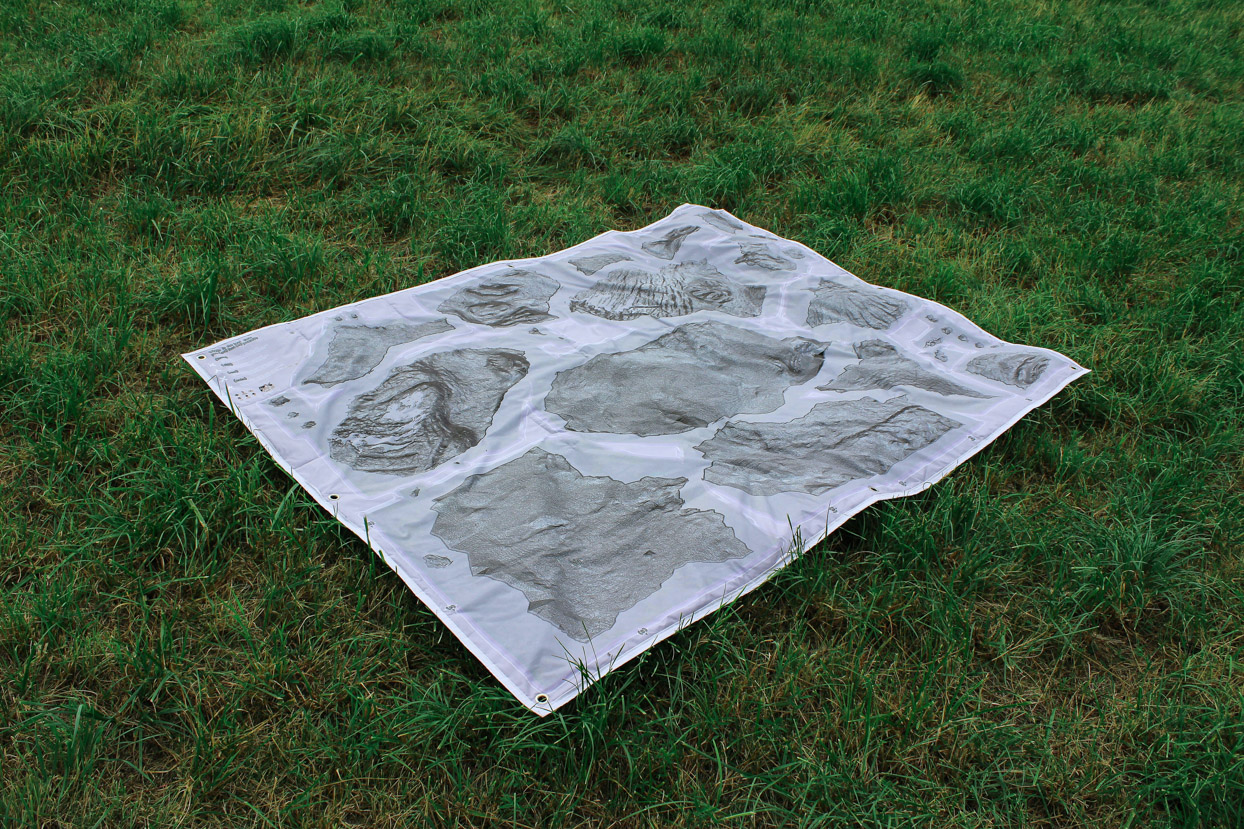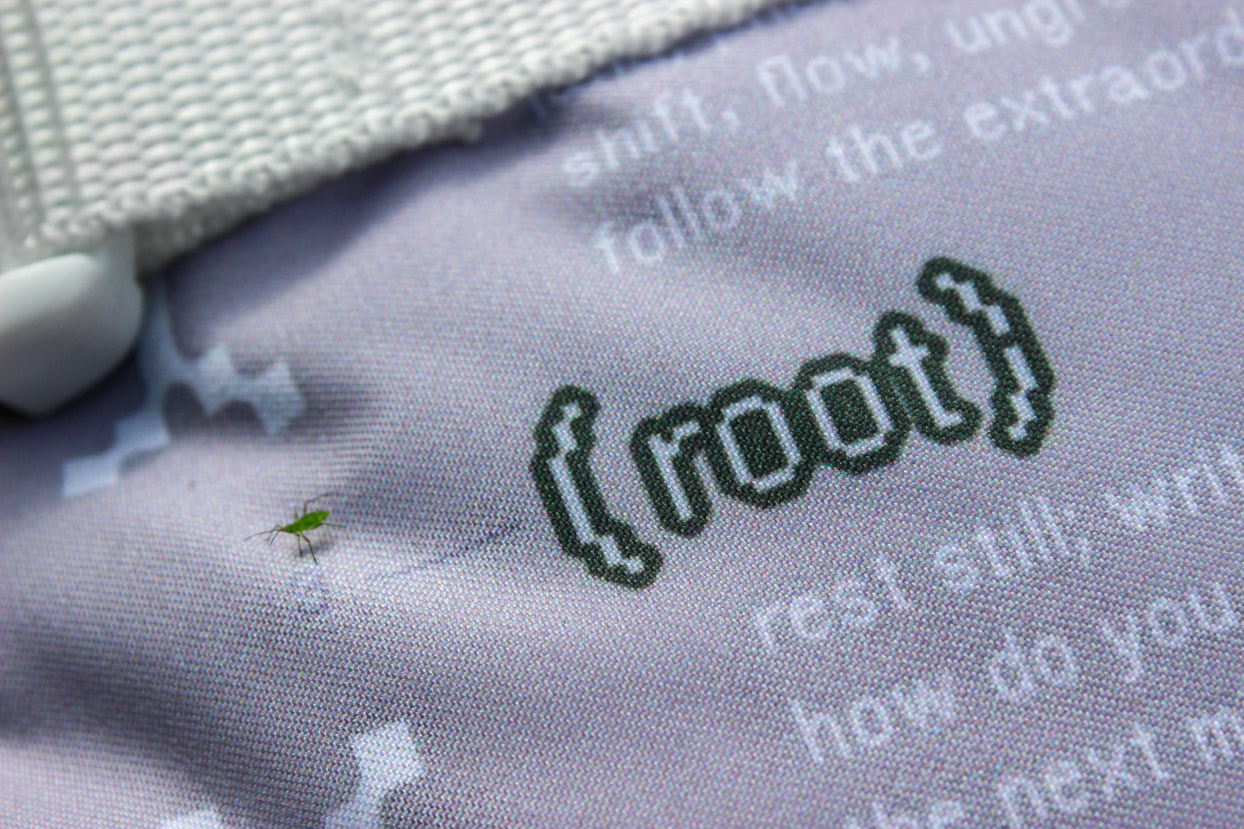 ---
CLIENT ︎︎︎ University Project •  TYPE ︎︎︎ Experience Design, Stationary Design, Experimental •  DATE ︎︎︎ Spring 2021
---
03
After-Hours is a prompted letterencouraging deconstructive conversations between 2 or more junior designers. . . The participants of this intimate exchange reciprocally start considering each other as linked singularities, both questioning their awareness and views of the cultural worldsthey wish to shape.